2021 BUSINESS AWARDS FINALIST July 2021
Coastline Credit Union Port Macquarie Business Awards in association with Port Chamber.
DESiGNiNG Divas are so proud to have been chosen as one of the finalists in the category – Excellence in Micro Business ( Category 31) https://www.portchamber.com.au/business-awards/2021-business-awards-finalists/. We are keeping our fingers crossed for the Awards Gala on the 31st July 2021 when winners are announced (now covid postponed to November 2021).
---
FOCUS MAGAZINE, PORT MACQUAIRE March 2020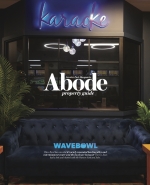 Commercial interior design, Port Macquarie – Wave Bowl – ten pin bowling, bar, eats and karaoke
Extract from a Focus magazine article (March 2020, p99 -101) "… Everything you see and touch has been modernised. It's stylish and full of creativity. Thanks to Michelle from Designing Divas, we have a beautiful welcoming entrance, kitchen and fresh dining and seating. Soft couches offer our bowlers places to relax, have a coffee or a beer. And an eye-catching bowling mural greets patrons walking through the front door. It's just an amazing transformation…" Sam & Jules, owners, Wave Bowl, Port Macquarie, NSW 2445"
---
KITCHENS & BATHROOMS QUARTERLY Oct 2019
"MODERN MAGIC. The busy homeowner was building a home with the intention of creating a place to relax, unwind and entertain family and friends. He approached Michelle to design the proposed kitchen plan in a way that ensured the space was not blocked off from the adjoining areas…. Designer: Michelle Burton of Designing Divas" Download the pdf of the full page article. View the kitchen portfolio of this KBSI NSW Finalist Award 2019
---
COMMERCIAL INTERIOR DESIGN, PORT MACQUARIE, NSW
Focus magazine, Port Macquarie, Sept 2019
McGrath real estate agency – new office. This is an extract from Focus Magazine, Port Macquarie (September 2019 edition): PURPOSE-BUILT & RIGHT NEXT DOOR. "Within weeks of the business' tenth anniversary, the team at McGrath Port Macquarie moved into its new brand new purpose-designed office… Principal Todd Bates "…thanks to a number of key players; local firms who provide us with outstanding service… delivering absolute quality at all times…"read the full article in September 2019 edition Port Macquarie's Focus magazine (pages 110-111) Designing Divas – "Michelle is always a delight to work with and her eye for detail is remarkable, " Todd Bates, Principal McGrath, Port Macquarie. View the commercial interior design portfolio for the McGrath office fit-out project.
---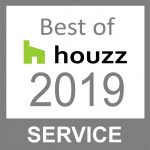 BEST OF HOUZZ 2019
"DESiGNiNG Divas, Interior Design and Property Staging, Port Macquarie NSW 2444 was chosen by the more than 40 million monthly unique users that comprise the Houzz community from among more than 2.1 million active home building, renovating and design industry professionals. The Best Of Houzz Customer Service is awarded annually and is based on several factors, including the number and quality of client reviews a professional received in 2018. DESiGNiNG Divas has now been awarded 5 Houzz Awards for Service & Design. "Best of Houzz is a true badge of honour as it is awarded by our community of home owners, those who are hiring design, renovation and other home improvement professionals for their projects," said Tony Been, APAC Country Manager of Houzz. "We are excited to celebrate the 2019 winners chosen by our community as their favourites for home design and customer experience, and to highlight those winners on the Houzz website and app." Visit DESiGNiNG Divas on Houzz
---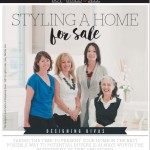 STYLING A HOME FOR SALE
Focus magazine, Port Macquarie
"Taking the time to present your home in the best possible way to potential buyers is always worth the investment: in time and money. Without question, a well presented home helps your real estate agent ask for a higher price and means a quicker sale in comparison to poorly presented properties", said Michelle Burton of DESiGNiNG Divas when Focus Magazine, Port Macquarie interviewed her to discuss the Home Styling service available to home owners and real estate agents in the Port Macquarie region… read more..
Contact DESiGNiNG Divas to arrange a Home Styling presentation or to visit the Divas Property Staging warehouse and studio in Port Macquarie.
---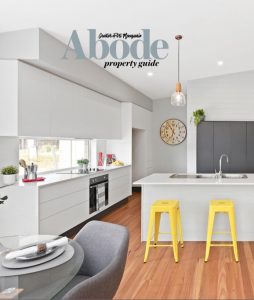 SAVCORP – CUSTOM BUILDER DISPLAY HOME
Focus magazine, Port Macquarie
The father and son team of SAVCORP (Neil and Adam Saville), custom builders in Port Macquarie appeared in a 6 page feature in Focus Magazine (Port Macquarie April edition). DESiGNiNG Divas were closely involved in the interior design and styling of this 3 bedroom home in Lake Cathie, NSW 2445. Neil Saville said in the article "…Michelle from DESiGNiNG Divas helped with the final layout of the kitchen and the colour scheme and all the selections: the home has been very well thought out. It has been custom designed and custom built." Read the full 6 page feature. View other great homes built by SAVCORP Builders, Port Macquarie website.
---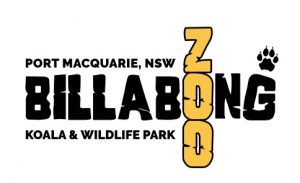 BILLABONG ZOO'S AMAZING TRANSFORMATION – Stage 1
Focus magazine, Port Macquarie
"The zoo has undergone a major renovation to its entrance building; why did you decide to carry them out? The major building was starting to suffer from age; it's over 35 years old now. We have had issues with the roof leaking, deterioration and other problems – works just needed to be done. Inside, the main structure had no disabled facilities; this was a major thing that we wanted to incorporate in the upgrade and also an upgrade to the toilets. We wanted to bring the building into the 21st Century. The design side of things has been pretty intense over the past 12 months [interior design by DESiGNiNG Divas]. Prior to that though, we have had plans for the upgrade to the building in mind for the past 10 years." read full article
---
MEET OUR JUDGING PANEL
KBDi (Kitchen & Bathroom Designers Institute) Designer Awards
"Judging the KBDi Designer Awards is no mean feat; the process begins with an intensive critique of every individual entry, where each entrant's work is assessed against a comprehensive judging criteria. Based on this assessment, entries are allocated a final number of points, and it's this 'score' that deems the entrants to be finalists or otherwise. Following this, all three judges are locked away for two days of face-to-face reviews, where each entry is revisited, analysed, admired and discussed. Sometimes the winning entry stands out by a mile, but often there is much deliberation between several contenders.." read full article
---
A NORDIC MINIMAL ESCAPE
reece plumbing blog
"Are you thinking about stripping back your bathroom interior? Bring it back to clean lines, a soft palette, and zero-clutter. Get inspired by this Nordic Minimal look from our bathroom gallery. Inspired by the Scandinavian look and infused with a minimalist approach, the Nordic Minimal trend is showing no signs of slowing down in the bathroom space. It's all about capturing refined beauty with sleek, supremely thin edges and a neutral palette." View the Nordic inspired bathroom project.
---
ROB TATE HOMES – DISPLAY HOME
Focus magazine, Port Macquarie
Rob Tate Homes is the longest established, locally owned building company on the Mid North Coast – FOCUS Magazine. "Chrissy Jones has had the pleasure of viewing their new Display Home – "The Crest", Lot 347 Crestwood Drive, Port Macquarie, that is open to view and for immediate sale. Features abound, from the modern facade to the centrally located, open plan living area that seamlessly incorporates lounge/dining/ kitchen and outdoor entertaining spaces as one, to the three step cornice." read full article pdf
---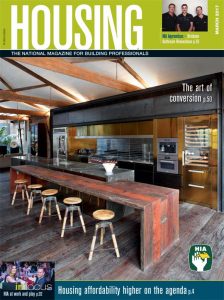 CERTIFIED FOR SUCCESS
HIA HOUSING magazine
"When it comes to planning and styling internal spaces, this award- winning small-town designer is big on ideas, writes Annie Reid. Michelle Burton, managing director of Designing Divas and SMB Interior Design, knows a few things about interior design…" read full article pdf
---
OUT TO LUNCH
with Susie Boswell – Focus magazine
"The houses are for sale. You attend open-for-inspections and suddenly questioning your own housekeeping standards, wonder how these families could possibly live in such a perfect, tidy manner; all have such remarkable good taste, and access to homewares you've never seen in the stores…" read full article pdf
---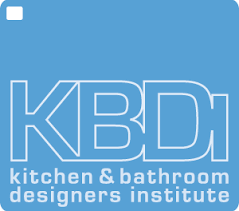 CERTIFIED DESIGNERS – KBDi
"When deciding on a designer for your next kitchen, bathroom or interior project, we always recommend looking for a KBDi Certified Designer. A Certified Kitchen Designer (CKD AU) or Certified Bathroom Designer (CBD AU) has reached the highest level of qualification via a peer-reviewed certification process. Here, we talk to Michelle Burton (Designing Divas and SMB Interior Design) about why she chose to take this additional step and what it means to the business…" Kitchen & Bathroom Design Institute (KBDi ) read full article pdf
---
NATIONAL AWARD-WINNING CUSTOM BUILT HOME FEATURED ON TV
Custom built family home, 3 levels, 5 bedrooms with ensuites, boat jetty, outdoor lap pool and alfresco living. Stunning contemporary architect-designed home. View the home featured on Abode TV aired on Foxtel. See Portfolio entry
---
PGH – INSPIRATIONS CASE STUDIES
DESIGNING DIVAS – NEW KITCHEN DESIGN, KING CREEK, NSW 2446
A new four bedroom home (King Creek, NSW) was already under construction when the client called Designing Divas, concerned that the proposed kitchen design was not 'right'. After reviewing the original layout principal interior designer Michelle Burton agreed it was 'conservative'. Central to the re-design included the use of PGH bricks as a splash-back. The dramatic use of the 'Lagoon' coloured glazed bricks injected a burst of colour from which the rest of the soft industrial themed design emanated. Complementary coloured glass chips were mixed with the polished concrete floor. read more For more photos of the Designing Divas kitchen project check out our Portfolio entry
---
AWARD-WINNING KITCHENS & BATHROOMS: CUSTOM DESIGNED & BUILT IN PORT MACQUARIE
This is an extract from a recent focus magazine advertisement which Designing Divas as award winning kitchen and bathroom designers, took part. "Three of Port Macquarie's leading home build and design firms recently worked together to design, construct and install an award winning kitchen and bathroom in a fabulous custom-built home on the North Shore.The kitchen and bathroom won the Housing Industry Association (HIA) Northern NSW 2015 awards for Best Kitchen of the Year and Best Bathroom of the Year. The custom-built home was also a a finalist in the Master Builders Association (MBA) 2015 Awards. The good news is, if you're looking for a custom-builder, interior designer or leading kitchen & bathroom manufacturer you don't have to leave Port Macquarie. You could be enjoying your new custom-built home, new or restyled kitchen and bathroom sooner than you thought possible." Contact Designing Divas to discuss your custom-designed kitchen or bathroom Port Macquarie area.
---
houzz: MICHELLE BURTON – HIGHLY VALUED
houzz.com.au is a great resource for design ideas – over 8 million photos; over 3 million products. Once you have an idea or two contact Designing Divas to see how we can bring them to life – in your life for you to enjoy at home with your family and friends. Click on the DESiGNiNG Divas houzz entry as a starting point.
---
STYLING A HOME FOR SALE
Focus magazine, Port Macquarie
"Taking the time to present your home in the best possible way to potential buyers is always worth the investment: in time and money… Without question, a well presented home helps your real estate agent ask for a higher price and means a quicker sale in comparison to poorly presented properties", said Michelle Burton of Designing Divas when Focus Magazine interviewed her to discuss the Property Styling service available to home owners and real estate agents in the Port Macquarie region..." read more
---
HOME OF THE MONTH – INTERIOR DESIGN BY DESiGNiNG Divas
Focus magazine, Port Macquarie
"Every month in FOCUS we profile a Home of the Month, but I think the home from Brandon Calder this month might just be the best one we've done yet. A stunning home, in every way. Congratulations to all the team and contractors who built such a beautiful home." Jay Beaumont, Editor. Click to view the portfolio or click to read full focus magazine article
---
NEW DISPLAY HOME – PORT MACQUARIE
Focus magazine, Port Macquarie
Interview with Focus Magazine, Port Macquarie Sep 2014: "New display home from award-winning team. "What do you get when you combine the talents of an award-winning custom builder, an award-winning building designer and an award-winning interior designer? A new display home of outstanding quality and value. Now open at the boutique residential development at Shelly Beach in Port Macquarie…"As part of our building service to clients," explained Brandon, "we include consultations with Michelle and her team so our clients can be professionally advised. It means they can confidently select colours, finishes, fixtures and fittings so their new home is truly customised to suit their style and taste…" download full editorial article.
---
WHO ARE THE Divas? – INTERVIEW
Focus magazine, Port Macquarie
Interview with Focus Magazine, Port Macquarie Oct 2013: "Who are the Divas and what are their individual specialities? Designing Divas is a collective of local experienced designers – me, Michelle – interior designer; Eva – landscape and garden designer; Linda – building designer; Julie – design consultant. We are all passionate about design and have enough practical experience to understand what a client wants. We look after our clients and wont' be bullied by builders, trades or suppliers who want to take short cuts… " download full article
---
Abode: AUSTRALIA'S BEST HOMES
"Impressive and modern from the street, this gorgeous coastal home makes an immediate statement on approach. The sleek contemporary style of the façade gives way to a tranquil, light-filled and elegant open-plan interior, exhibiting a combination of the quality craftsmanship of the builder, Brandon Calder Homes, with the creative intents of King+Campbell Architects and interior designer Michelle Burton of SMB Interior Design…" read full article
---
WATERFRONT AWARD-WINNING CUSTOM BUILT HOMES, PORT MACQUARIE
Focus magazine feature
"Interior design consultancy Designing Divas of Port Macquarie share in the success of leading custom builder Brandon Calder Homes, Port Macquarie with award winning residential homes featured in an 11 page special in the Focus Abode Property Guide. The homes featured were awarded the following: Winner of the Master Builders Association (MBA Newcastle) Excellence in Building Awards 2013 in the 'CUSTOM BUILT HOMES $750K TO $1MILLION' CATEGORY (the same custom built home was later announced as the 2013 Winner of the NATIONAL PROJECT HOME, $500,000 to $1 million category); HIA (Housing Industry Association) Northern NSW KITCHEN DESIGN OF THE YEAR; and another home was awarded BATHROOM DESIGN OF THE YEAR…" read or download the full feature
---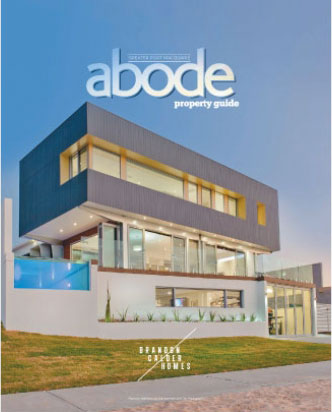 NATIONAL AWARDING WINNING HOME
Focus magazine, Port Macquarie
"Custom built family home, 3 levels, 5 bedrooms with ensuites, boat jetty, outdoor lap pool and alfresco living. Stunning contemporary architect-designed home.
NEWS: National award-winner, Brandon Calder Homes wins a prestigious building award at the Master Builders Australia national awards event in Canberra on the 13th November. Judged against all other state finalists Brandon Calder Homes was announced as the 2013 Winner of the National Project Home, $500,000 to $1 million category…" View the featured focus magazine article
---
INTERIOR DESIGN – INTERVIEW
Focus magazine, Port Macquarie
Interview with Michelle Burton Focus Magazine, Port Macquarie Feb 2012. extract: "You're an interior designer. What first enticed you into that industry? I was born in Louisiana, USA and from an early age I was always in love with the buildings and interiors of the beautiful old homes in New Orleans…" download full article