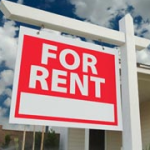 An empty apartment or home has very little emotional appeal. Our STYLE for HIRE service is ideal for real estate agents, landlords wanting to present their properties in the best possible light. Professional styling makes such financial sense – your property is rented quicker and for a higher price.
STYLE for HIRE is ideal for showhomes or spec homes of builders and developers.
It's also a great service for executives or families moving into a home or apartment for a short time. It allows them to add their own style through the furniture and furnishings. An initial consultation with a DESiGiNG Diva is all it takes for your temporary home to be customised to your taste, so it really will like home.
You may be having guests staying for a month or two and want to crate a special room, without the cost of purchasing new furniture and furnishings. Hiring style really does make sense in many circumstances.
We offer a number of STYLE for HIRE packages varying in cost and length of hire. Contact us  for details. We'll be happy to style your world – even for a short time.