"The possibilities are endless on this home…" "This home is in need of TLC to realise its full potential…" "A renovator's delight…" "Transform this older style home to the home of your dreams…"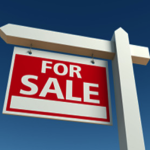 Real Estate brochures, web and advertising descriptions will often describe a property FOR SALE as "having potential" Unfortunately, not too many potential purchasers are able to visualise how a house could be transformed into a home to ideally suit their lifestyle.
DESiGNiNG DiVAS offer a pre-purchase possibilities service to potential homebuyers throughout the Port Macquarie area.
If you have a client that is showing interest in purchasing one of your listings but has indicated that it isn't exactly right, an appointment with a DESiGiNNG DiVA could help change an interest into an offer. From an hour on-site to discuss potential space planning and alteration / addition possibilities to a complete interior design proposal. We can even arrange structural engineer and builder or trade "ball-park" estimates. To the potential purchaser an hour or so discussing ideas with a DESiGNiNG DiVA could be the best investment they will ever make. For the real estate agent and vendor a quicker sale.
---